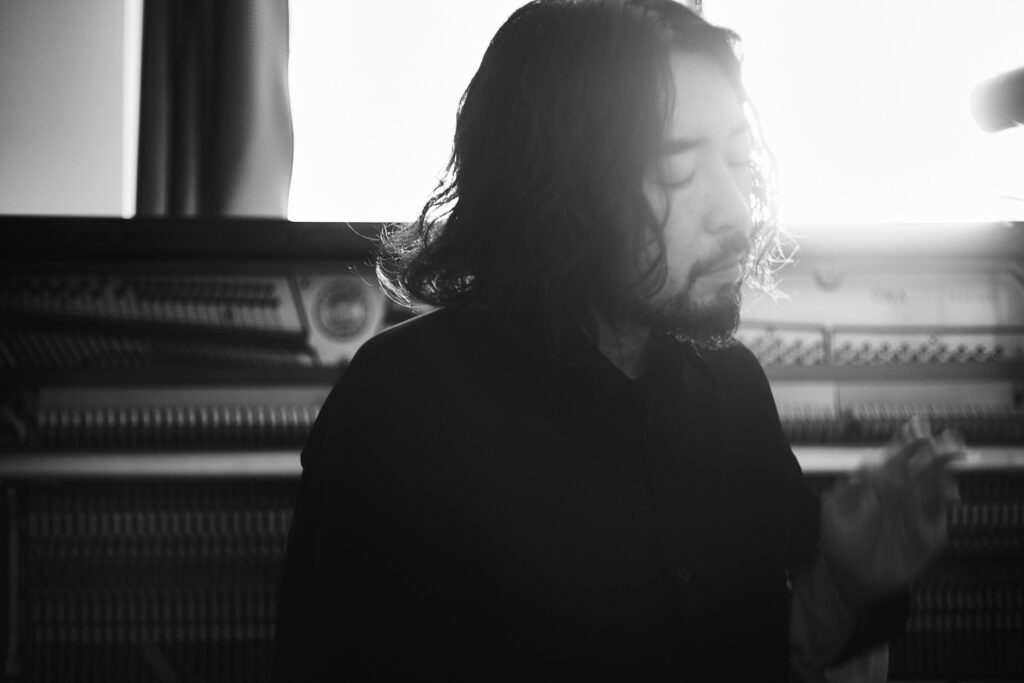 ONE OF THE MOST STREAMED ASIAN CLASSICAL ARTISTS
Born in Tokyo in 1985, Japanese composer Akira Kosemura (he/him) debuted his first solo album, "It's On Everything", on an Australian label in 2007 while he was still in school. That same year, he founded his own label, Schole Records, and garnered good reviews by releasing various albums of crossover genre music featuring the sounds of piano, strings, winds, synthesizers, and field recordings.
Akira has composed music for film, stage, game and commercials, including the Cannes 2020 feature film True Mothers (Asa Ga Kuru) directed by Naomi Kawase, Tokyo International Film Festival opening film Fragments of The Last Will directed by Takahisa Zeze, the OWN series Love Is__ produced by Mara Brock Akil, Nintendo Switch game JACKJEANNE produced by Sui Ishida, TBS series Chugakusei Nikki, a contemporary ballet piece MANON choreographed by Kimiho Hulbert, and Japan Pavilion in Milano EXPO. Also the Amazon original movie Jonas Brothers Chasing Happiness and Golden Lion winning French director Audrey Diwan's debut feature film Mais vous êtes fous (Losing It) used Akira's catalogue. In recent years, he has worked collaboratively with international brands such as Palme d'Or winning Japanese director Hirokazu Kore-eda's current documentary film "The Center Lane" by SK-Ⅱ STUDIO, TAKAHIROMIYASHITATheSoloist. SS22 collection runway, some commercials of La Mer Blue Heart, Land Rover, L'Occitane, Nikon, Rado, IKEA and Kinfolk. Akira also featured Devendra Banhart on a single titled "Someday". His works have received high acclaim from media outlets around the world, including Pitchfork in the US.
"It feels impossible to get tired of, circumscribed and boundless at once."
by Pitchfork
"Fantastic stuff."
by Gilles Peterson

"Peaceful, evocative music"
by Fact Magazine
1985
年
6
月
6
日東京生まれ。在学中の
2007
年にソロ・アルバム「
It's On Everything
」を豪レーベルより発表後、自身のレーベル「
Schole Records
」を設立。以降、ソロアルバムをコンスタントに発表しながら、映画やテレビドラマ、ゲーム、舞台、
CM
音楽の分野で活躍。
主なスコア作品に、瀬々敬久監督による長編映画「ラーゲリより愛を込めて」、河瀨直美監督による長編映画「朝が来る」(カンヌ国際映画祭公式作品【
CANNES 2020
】選出)、ハリウッドで制作された海外ドラマ「
Love Is__
」、石田スイ全面プロデュースによる
Nintendo Switch
用ゲームソフト「ジャックジャンヌ」、
TBS
系テレビドラマ「中学聖日記」、コンテンポラリーバレエ公演「
MANON
」、ミラノ万博・日本館展示作品などがあり、米
Amazon
オリジナル映画「ジョナス・ブラザーズ
復活への旅」や、ヴェネチア映画祭・金獅子賞を受賞したフランス人監督オドレイ・ディワンのデビュー作「
Mais vous êtes fous
(
Losing It
)」、東宝映画「思い、思われ、ふり、ふられ」でも楽曲が使用されている。
近年は、国際的なブランドとのコラボレーションが多く、是枝裕和監督が手掛けた
SK-II STUDIO
のドキュメンタリー「
The Center Lane
(池江璃花子)」の音楽や、アパレルブランド
TAKAHIROMIYASHITATheSoloist. SS22
コレクション・ランウェイの音楽、
LA MER BLUE HEART
、
LAND ROVER
、
L'OCCITANE
への楽曲提供、米アーティスト
Devendra Banhart
との共作など、特定の枠に収まらない独自の活動を展開。
また、
Spotify
が発表する「海外で最も再生された日本人アーティスト/楽曲
Top10
」に
2017
年、
2018
年連続でランクインしたほか、米国メディア「
Pitchfork
」、豪州新聞紙「
THE AGE
」、フランス公共放送「
FIP
」、カナダ公共放送「
Ici Musique
」にてその才能を賞賛されるなど、国内外から注目される作曲家。
2022年より名門デッカ・レコードと契約を結び、EP『Pause (almost equal to) Play』をワールドリリース、ジョン・レジェンドの新作『レジェンド アクトⅠ&Ⅱ』収録の「ジ・アザー・ワンズ feat. ラプソディ」でも自身の楽曲がサンプリング使用されるなど、世界を舞台とした活躍を続けている。
「飽きることの無い彼の旋律は果てしなく、他の音楽家と一線を画するものだ」-ピッチフォーク
「ファンタスティックだ」―ジャイルス・ピーターソン
「ピースフルで喚起的な音楽」-ファクト・マガジン